« Back to News & Notices
HCUA Water Systems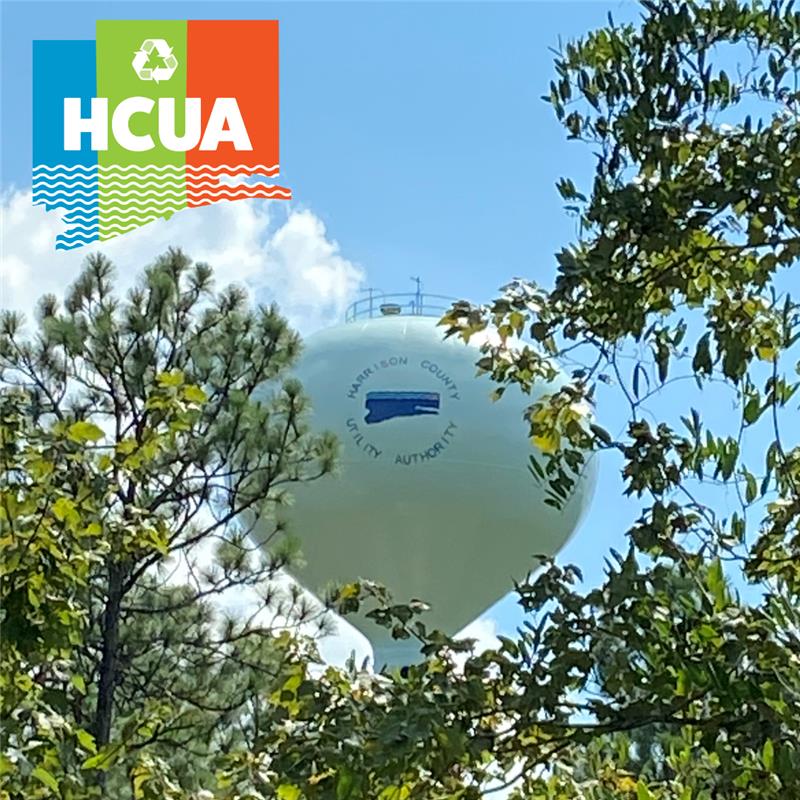 The HCUA Water System is a vital component of Harrison County and the well-being of its residents. The system is divided into sectors comprised of 14 wells, 12 tanks and approximately 40 miles of water mains. It supplies potable drinking water to five cities, two utility districts, several residents and businesses and two private franchises. The HCUA Water System produces and distributes nearly 75 million gallons of potable drinking water monthly, totaling roughly 900 million gallons annually.
HCUA is a public water system (PWS) regulated by the Mississippi State Department of Health (MSDH). Public water systems do not include small private systems (<15 services or 25 people) or private resident water wells, which do not fall under MSDH regulations. Public water systems like HCUA must meet specific water quality standards and are regularly inspected by MSDH to ensure compliance. The HCUA Water System has received a perfect score (5) on all four MSDH inspections since its establishment in 2016.
The quality and purity of water are largely determined by its source. The deeper the source, the less likely it is to be contaminated by surface pollutants, including long-lasting contaminants known as "forever chemicals." While residential wells are typically 100-200 feet below the surface, HCUA sources and provides water from deeper wells approximately 800-1400 feet below the surface, where contamination and forever chemicals are much less likely. Also, due to the higher volume of people who obtain their water from deeper sources, this water is strictly regulated to ensure its safety.
In addition to meeting all regulatory requirements, HCUA goes above and beyond to ensure the safety of its drinking water. HCUA employs real-time SCADA (supervisory control and data acquisition) technology to monitor its wells, tanks and custody transfer stations (CTS), with alarms that notify operators directly on their cell phones for immediate service. The HCUA water system also undergoes weekly, monthly, quarterly and annual tests along with internal inspections. These include monthly bacteriological testing to verify water quality that are conducted by certified laboratories and reported to MSDH. Finally, HCUA publishes an annual Consumer Confidence Report (CCR) containing detailed information on these testing results. The latest CCR can be found at www.hcua-ms.us/water-quality-report.
Alongside potable drinking water, HCUA provides wastewater treatment, solid waste collection and disposal. HCUA is a proud service partner of the people of Harrison County and is committed to providing safe, reliable and affordable water and wastewater services now and into the future.
Visit https://hcua-ms.us for more information.